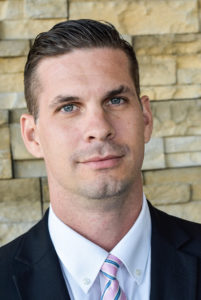 Chris has a competitive spirit, and it shows up in his lawyering. He is not comfortable with anything less than a win for his clients. Chris founded our firm's DUI Defense practice, and he has built it up to the point where he handles over a hundred DUI cases each year. At this point, Chris has successfully defended hundreds of DUI clients through our sister site, DakotaDUI.com. He also has extensive experience in the courtroom, as well as in the arbitration and mediation realm.  From lien foreclosures to contract disputes, Chris can get the problem solved.
Chris has also taught First Amendment Law as an adjunct professor at Minot State University, where he emphasized, as he does in his legal practice, protecting the rights of the individual.
Chris graduated from Syracuse College of Law, JD and Syracuse Maxwell School, MA International Relations. He received his BS in Finance from Brigham Young University.